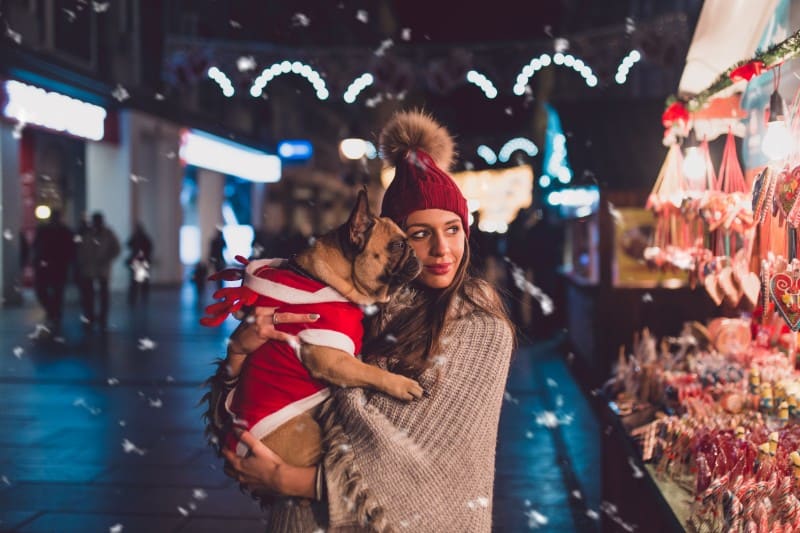 Even with our mild weather, winter can become a bit of a drag for people and pets alike. Sure, there are walks, hikes, and trips to the dog park, but even those can get boring after awhile. With the holidays approaching, it's only natural to want to incorporate the fun of the season into your pet's activities, but where to begin? Let the team at BEEVET help with some of our favorite pet-friendly Austin activities this time of year. Enjoy!
All of the Lights
Living in a pet-friendly city has its advantages and when it comes to finding unique opportunities for holiday bonding with your pet, we've got you covered. Check out these ideas for a memorable walk (or car ride) through one of Austin's many beautifully lit neighborhood light displays:

Work and Woof Events
Work and Woof provides a work-oriented gathering space for people and dogs, and it offers a variety of winter activities for pets and their owners to enjoy:

Gathering with friends for a bit of liquid cheer after a long work day is a holiday tradition and enjoying it with your four-legged companion is even better. Grab your pup and head down to Yappy Hour every Thursday.
Loving football is practically a requirement for all Texans and the NFL Sunday parties at Work and Woof aim to please.
Meet new dog-loving friends at the ATX Meetup events hosted at Work and Woof.
Run for Fun
You and your well-behaved pup can be part of an honored Austin tradition by signing up for The Jingle Bell Run, which is the longest running holiday-themed fun run in Austin. Not only are all registration fees donated to the Arthritis Foundation, but you and your pet are also encouraged to dress up in holiday costumes. It's a win-win!

What are your favorite pet-friendly Austin activities? We'd love to hear about them during your next visit or post an idea to our social media page (include photos, too!). As always, please feel free to give us a call with any questions or concerns about your wonderful pet!