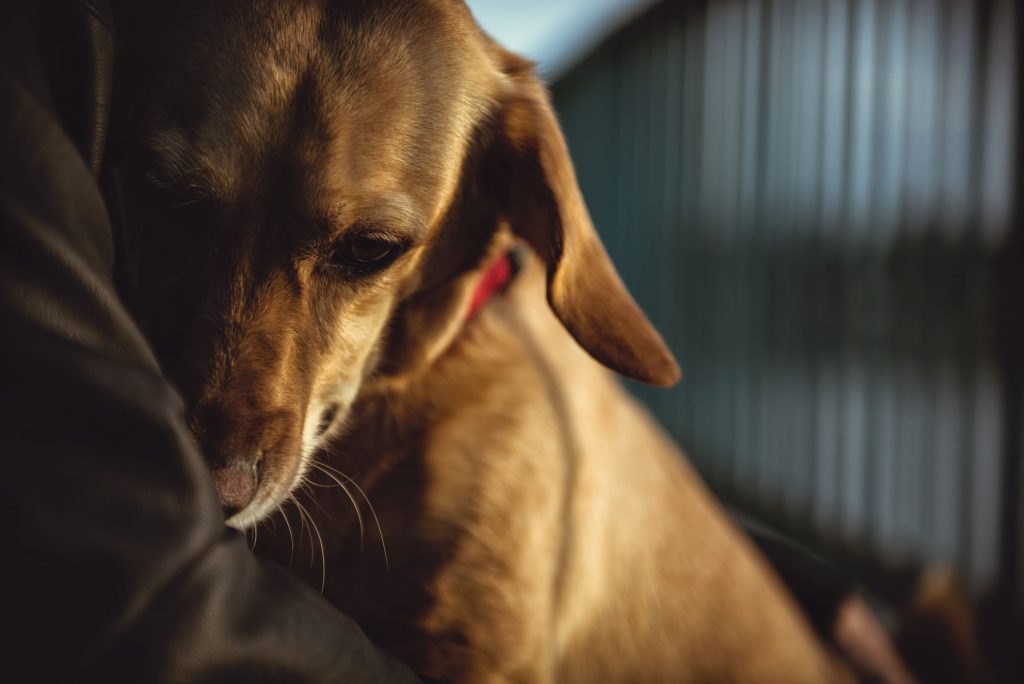 All living things must pass, but it is particularly hard to face when it is a loved one. A beloved four-legged friend is as close to being family as they come. This is why when the time comes to let go, it can be hard for any of us to make that final decision.

During your pet's end of life, they may go through many changes. How do you know if they are in pain, or no longer happy? When is it time to say goodbye? We at BEEVET Animal Hospital are here for support and comfort, to explain when it may be time to let go.
How Do I Know It's Time?
Your pet will probably have good days and very bad ones, too. During those painful days, you may wonder if it is time, but then they turn the corner for a day and seem a little like their old self. The problem of knowing the right time to euthanize is a complex one, full of emotions and thoughts.

It's important to speak with your veterinarian about your pet's condition. Having a thorough examination and end of life consultation is key to understanding your pet's timing with passing on. As a loving owner, you want the best for your pet and for them to have a good quality of life. That is why the signals that precede the end of life are imperative to be able to recognize.

Your pet is experiencing pain that cannot be adequately controlled with medication and other modalities
They have stopped eating on their own
They begin to isolate and sleep most of the time
They are incontinent
Your pet has ongoing vomiting and diarrhea
Your pet cannot stand up
There is no interest in exercise, play, or interaction
They have difficulty urinating, defecating, breathing, or other necessary behaviors
Making the Decision
Once you have decided that your pet is in their final days, contact your veterinarian. There are many things to consider in saying goodbye.

Arrange the day and time for euthanizia
Decide who you will include in this process, such as children, spouse, friends, etc.
Consider if you want to bury your pet, have them cremated, or consider the many other options such as aquamation
Make plans for a memorial, as well as memorial urn and/or other items
Your veterinary team will let you know what you should expect, so you can be fully prepared for the end of life process. We can also accommodate any of your special needs with respect to giving your pet this gentle, compassionate goodbye.

We know that your pet is cherished and we are here to help ease the pain and confusion of this difficult time. We are here to answer any questions about the end of life and provide pet loss resources, please always know you can reach out to our team.