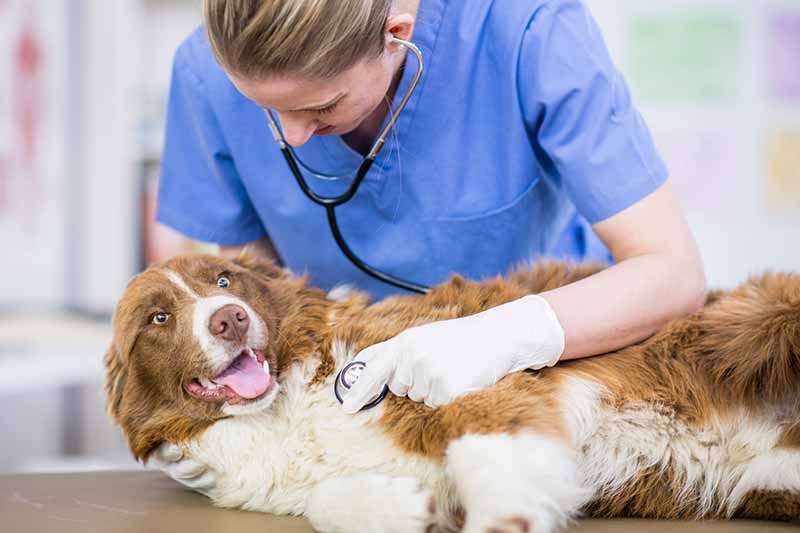 If you've come to BEEVET Animal Hospital with your pet, you've met our talented team. Veterinary technicians are an integral part of our staff, and it's possible you even know some of them by name. But do you know what they do?

October 14th-20th is National Veterinary Technician Appreciation Week, and we couldn't think of a better time to highlight the skills, expertise, and incredible value these individuals bring to our practice. We can't wait to celebrate our veterinary technicians!
What is a Veterinary Technician?
A veterinary technician can be compared to a registered nurse. Although there are differences, veterinary technicians provide support to veterinarians to deliver care to our animal patients.

Each state has different requirements for certification. However, every veterinary technician must complete an accredited veterinary technician program and pass rigorous national and state examinations in order to become registered. In Texas, the term "Licensed Veterinary Technician" (LVT) may only be used if an individual has met these requirements.
Talented Professionals
Veterinary technicians wear many hats and possess a myriad of different skills. Far from simply fetching a vaccine or counting out pills, these professionals use their expertise and skill to help veterinarians deliver expert care to your pet. Ask any veterinarian, and they'll tell you they simply could not do their jobs without veterinary technicians.

Veterinary technician responsibilities include:

Recording medical histories and vitals for every patient
Performing laboratory diagnostics
Taking radiographs
Assessing general health, pain, and discomfort
Assisting in surgery
Monitoring anesthesia before, during, and after procedures
Performing dental cleanings and tooth extractions
Triaging emergency patients
Providing care and TLC to hospitalized, critical, and recovering patients
Advocating for vulnerable animals
Answering client questions and providing client education and support
This is not an exhaustive list, and if you watch our team carefully, you'll see this job is different every single day. Veterinary technicians thrive on learning, and they're required to maintain current knowledge and skills in emerging technologies and medical advancements.

Veterinary technicians are the lifeblood of our practice. We appreciate them every day, but if you'd like to help us celebrate them this October, please give us a call with your ideas. We're always happy to hear from you!